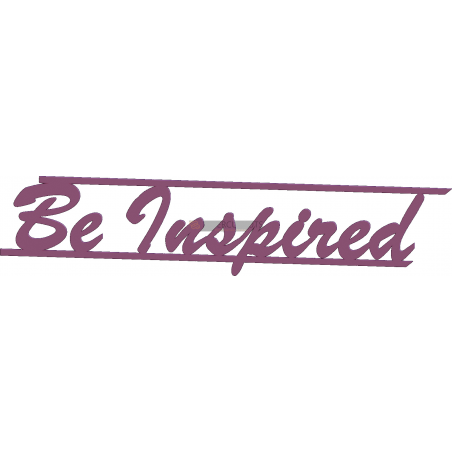  
Be Inspired Wall Art Template
Be Inspired Wall Art Laser Cutting Template
The Be Inpired Wall Art is a beautiful design and makes for the perfect gift in any work space.  The template has been carefully designed so that it can be laser cut in small and large scales without compromising letter strength.  This design can be laser cut out of multiple materials like mdf, acrylic, mirrored plastic and any wood veneers.  
The drawing files included are DXF, SVG and PDF.  Your purchase allows modifying these files to further customize the design.

Lines are pre-coloured for easy laser software handling.  
Green - Inside Cuts
Red - Outside Cuts
No customer reviews for the moment.